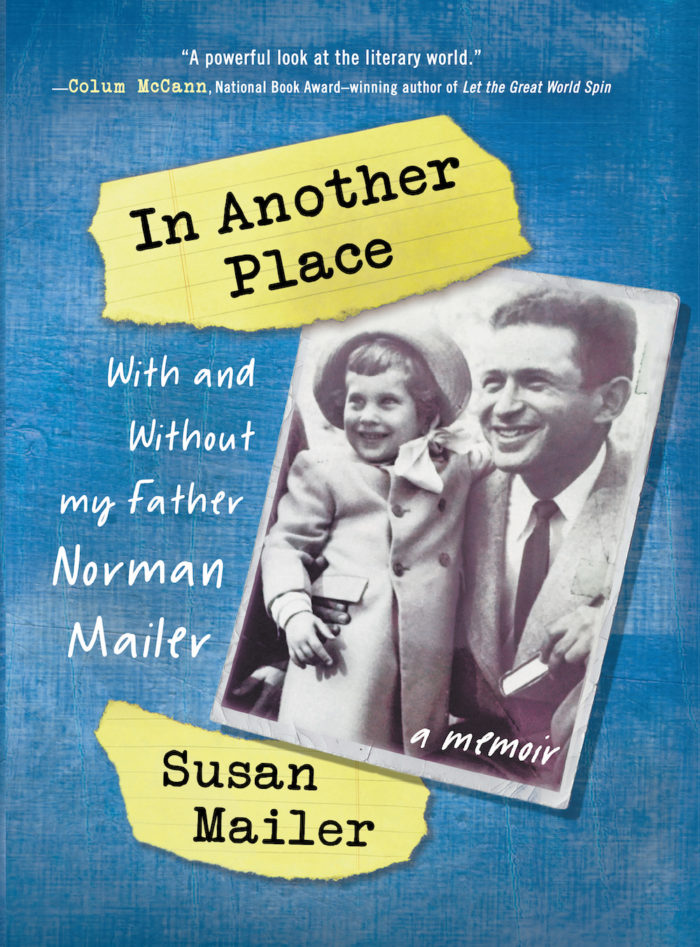 Praise for In Another Place
"In Another Place brings us to many remarkable new places in the Mailer universe. Written with tenderness, acuity and unadorned psychological depth, Susan Mailer's memoir is a powerful look at the literary world, spiraling out in a widening gyre, revealing the cadences of the century as it goes."

Colum McCann, National Book Award–winning author of Let the Great World Spin
---
"Reading Susan's memoir is like being in the boxing ring with Norman Mailer. Every chapter is a knockout!"

Larry Schiller, producer, author.
---
Brisk, enthralling [ … ] full of dramatic family scenes, most of them heretofore unknown. I wish I had her memoir in hand when writing my biography.

J. Michael Lennon, author of Norman Mailer: A Double Life
---
In this beautifully structured memoir Susan writes clearly and honestly about that murky landscape in which we children of these 20th century white male giants live—between adulation and adoration on one end of the spectrum, to the distinctly human, deeply flawed father on the other.

Kaylie Jones, author of Lies My Mother Never Told Me
---
A nuanced portrait of a father [ … ] In Another Place could only come to us through the penetrating eyes and forgiving heart of a loving child.

Greg Bellow, author of Saul Bellow's Heart
---
Purchase
---
About In Another Place
Norman Mailer, Susan Mailer's father, was among the most celebrated, talented, and controversial writers of the 20th Century. The Naked and the Dead (1948), inspired by his experience in World War II, was a bestseller and made him famous at the age of 25. Notoriously combative and egotistical, her father enjoyed a good fight both physically and verbally. Whether cheered or booed, Mailer was front and center in America's cultural battles for more than 50 years. He married six times and was father to nine children. Susan, born in 1949, is the eldest.
Susan's parents separated when she was a baby. She grew up shuttling between her mother's home in Mexico and New York. Later she would marry a Chilean activist, spending the majority of her adult life in Chile, where she is a practicing psychoanalyst.
In Another Place tells the story of her intense and complex relationship with her father, her five stepmothers and nine siblings, and the joys and pains of being part of the large Mailer clan. It is a tale of separation, and of the rewards and struggles of living in two very different cultures. Of being someone who belongs everywhere and nowhere, always longing for a life In Another Place.